Show Horse Council of WA - Youth Committee 2017
YOUTH MEMBERS
Diana Avery-Jones
Shannara Beresi
Brooke Johnson
Chloe Chester
Elizabeth Laycock
Morgan Lane
Carmen Vakis
This is a group of young SHC WA members who originally put their hands up to help with the running of the Western Stars Junior Showcase. This was our first Junior Show and they did an amazing job helping to secure sponsorship for this show and were very helpful in the running of this exciting new event.
They have now organised our competitor's uniforms for Grand Nationals 2017. The order forms have been emailed out to all members.
The Youth Committee are also involved in the SHCWA Star of the Month, pictured below is Miss March 2017 Star of the Month - Miss Amelia Hall.
Any young members who are interested in joining our Youth Committee are encouraged to contact Vicki Chester (0428 461 216) or Morgan Lane (0402 033 210) and register their interest.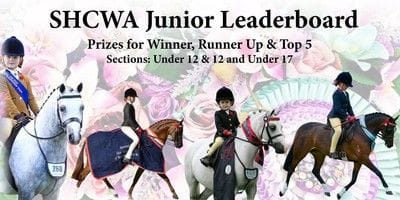 SHCWA Junior Leaderboard Rules and Guidelines

SHCWA Junior Leaderboard Performance Sheet