Development Clinics / Junior Squad
Paul Austin Clinic/Childs Day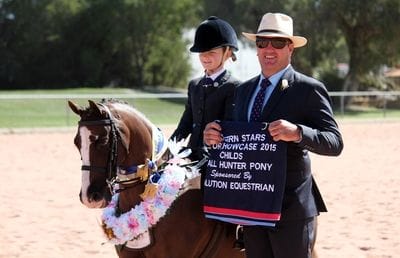 Our inaugural Child's Development Day on the 17 October 2015 at the Wallangarra Pony Club for junior members was a huge success and well received. With Mr Paul Austin from QLD as an instructor and WA Coach Chris Lambert kindly agreeing to teach on the day made it a fun filled learning opportunity. This day was offered at no cost to members.
The following day we ran a clinic open to all members with instructor Paul Austin, which was well supported with excellent feedback.
We will be running further clinics in 2016. Please check back for dates, venues and forms in the near future.
Junior Squad
Our committee has been discussing the possibility of starting a Junior Squad for our young riders under 17 years of age. We encourage expressions of interest from parents who would like their children to try out for this squad. We would be looking at running 3 - 4 Clinics with Show Horse instructors throughout the year at a reduced rate for Squad members.